Individual Reports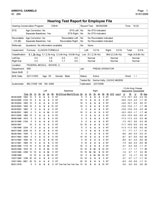 Over the years, HearTrak users have printed reports on selected individuals for a variety of reasons, such as review by a doctor or audiologist, for the company's records, or for the individual himself. Each of these needs requires a different set of data. For this reason HearTrak has three separate formats for these reports. Default formats are used based upon long experience, but the user can change what goes into each of these reports.
In the Professional version of Heartrak, these reports can be batch printed to a printer or pdf file.
The "Special Hearing Test Report" has no identifying information and is used to help explain why HearTrak does what it does in complex situations. The "Hearing Questionnaire" is described separately.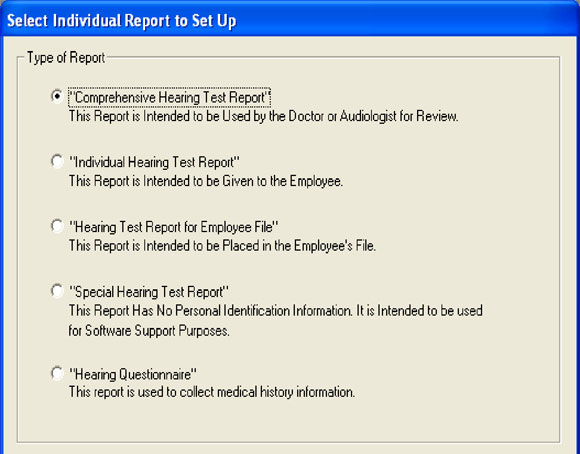 There are many set up options, as shown below. Once the reports are set up, a sample report can be printed to verify the format is what the user expects (from the "Create Sample Report" tab). Once set up, there is no need to revisit this screen.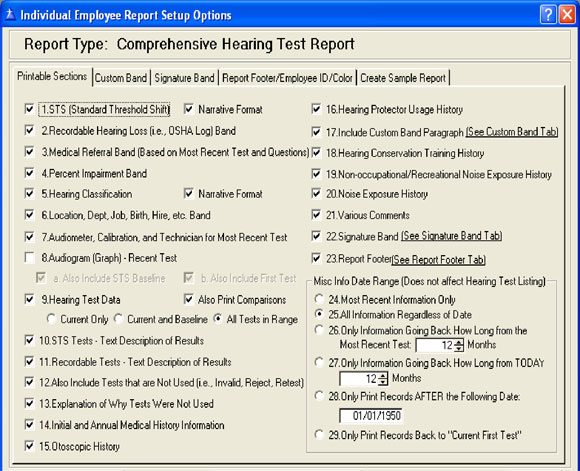 Additional options from the "Report Footer..." tab are shown below: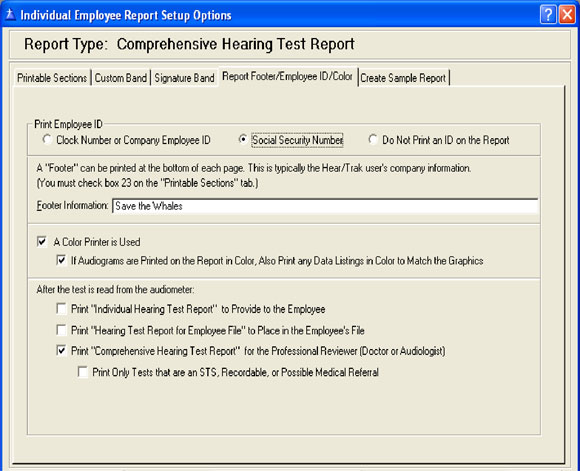 The check boxes at the bottom of the "Report Footer..." screen permit automatic printing of the individual report after data is collected from the audiometer and analyzed. A common option is to select the "Comprehensive Report", with the option to automatically print only the "problem" tests for immediate review (STS, Recordable, or Medical Referral).